Friday Night – Sunset Paddle!
Friday Night – Sunset Paddle. Bring your date, a camera and an appetite for adventure as we embark on a Sunset Paddle every Friday Night. Fireworks Extravaganza!
This is a fully Guided Trip with all Gear Included. FIRST-TIME KAYAKERS WELCOME!  Perfect date night activity. Double or Single Kayaks are available to rent! Free beer and waters afterwards for all kayakers!
Fireworks go off at 9:30pm each Friday night until Labor Day.
We look forward to having you join us!
All Sunset Paddle Tours are fully guided.
This Sunset Paddle Tour is great for ALL skill levels. Whether you are a first-time kayaker or a seasoned kayaker, our Sunset Paddle Tour will be a great experience!
Kayakers may also have the option to stop along the way for a quick swim at our secret beach location.
Get the best view of the Sunset and enjoy Fireworks after the paddle!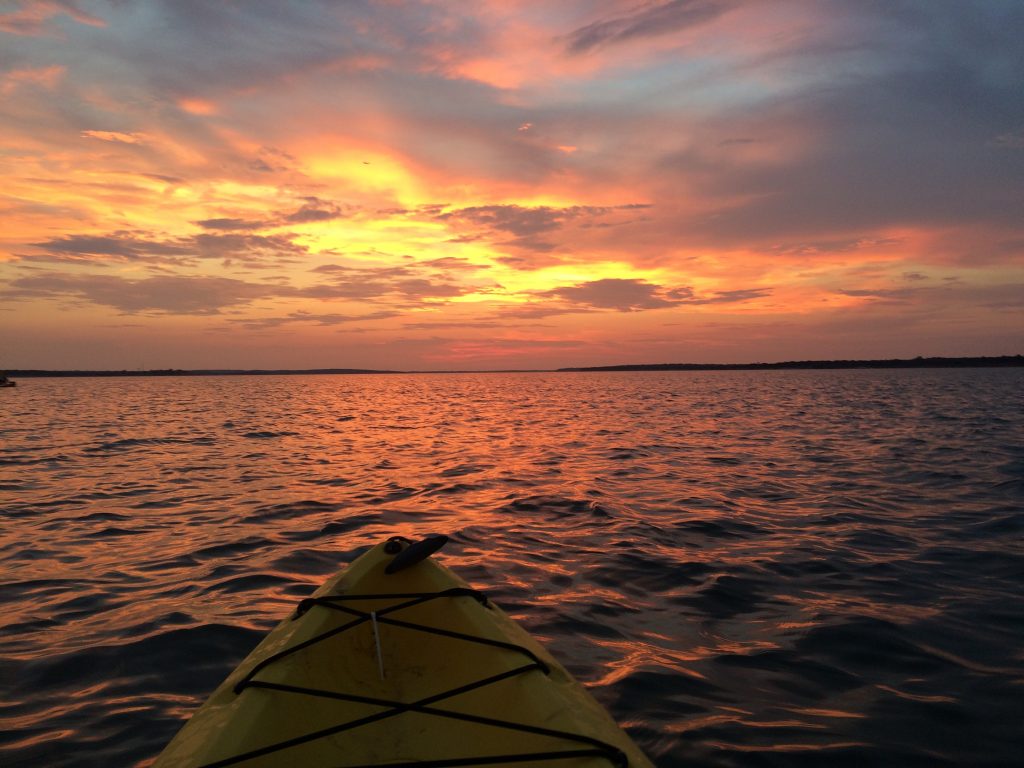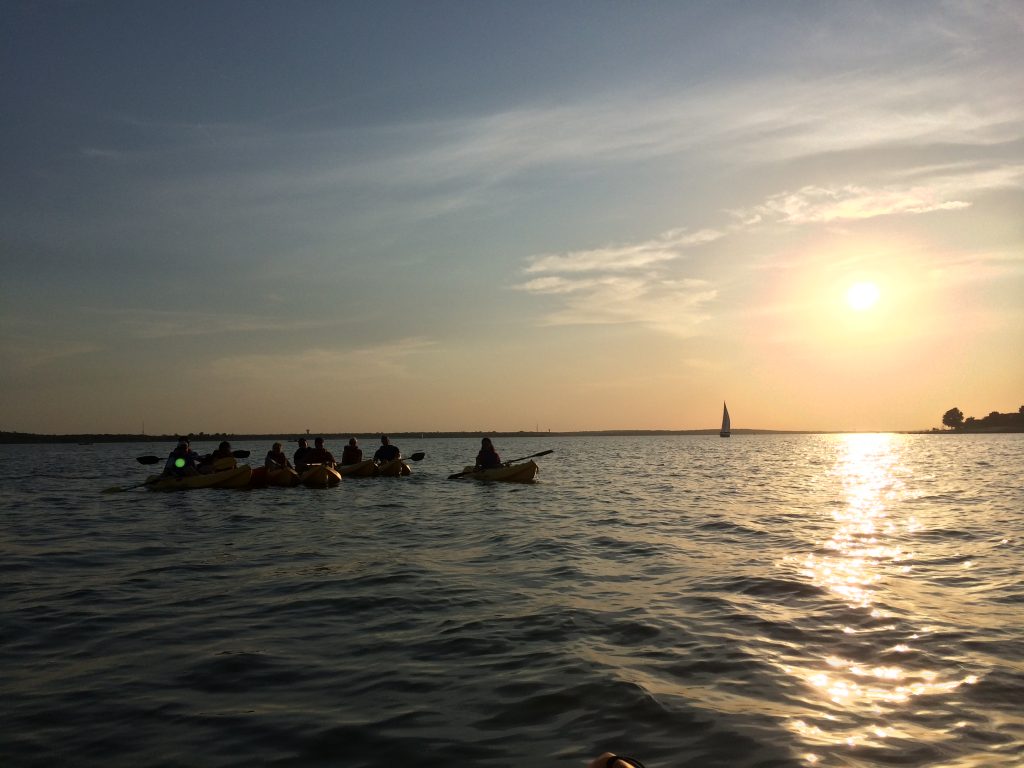 Capture scenic sunsets!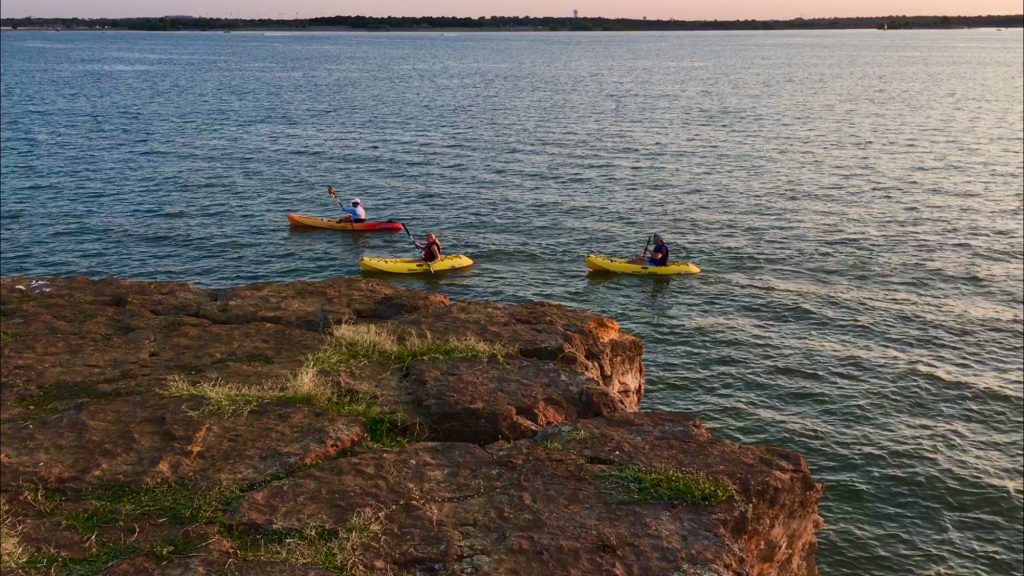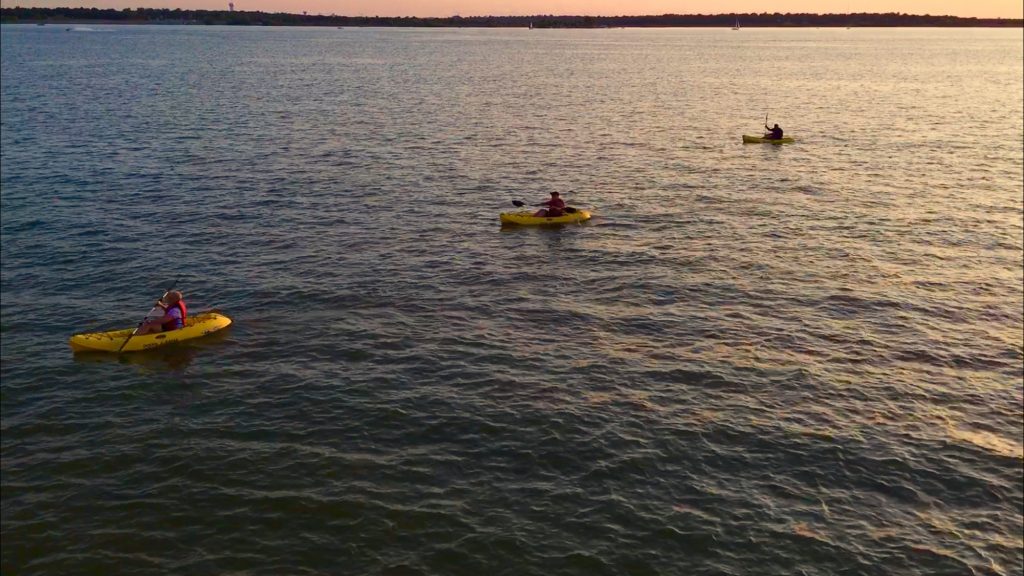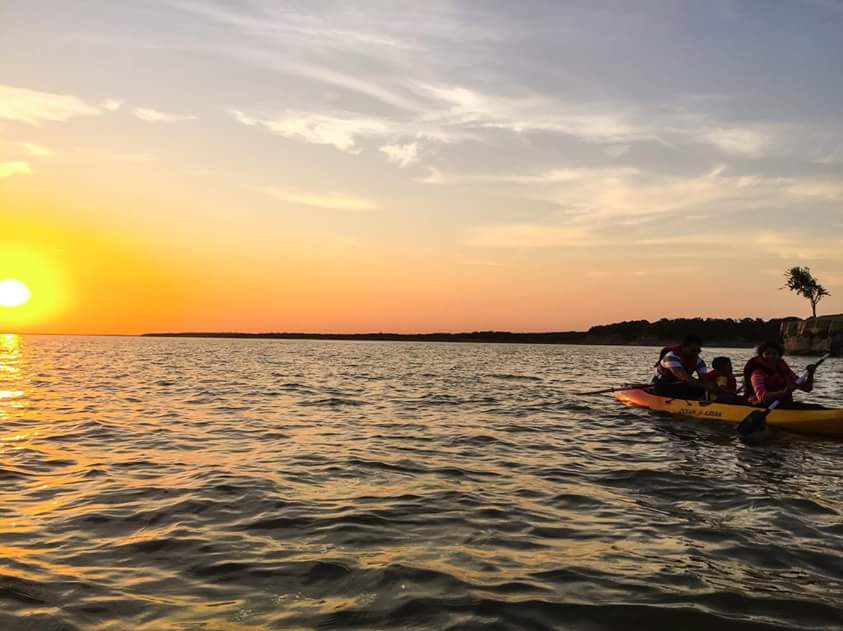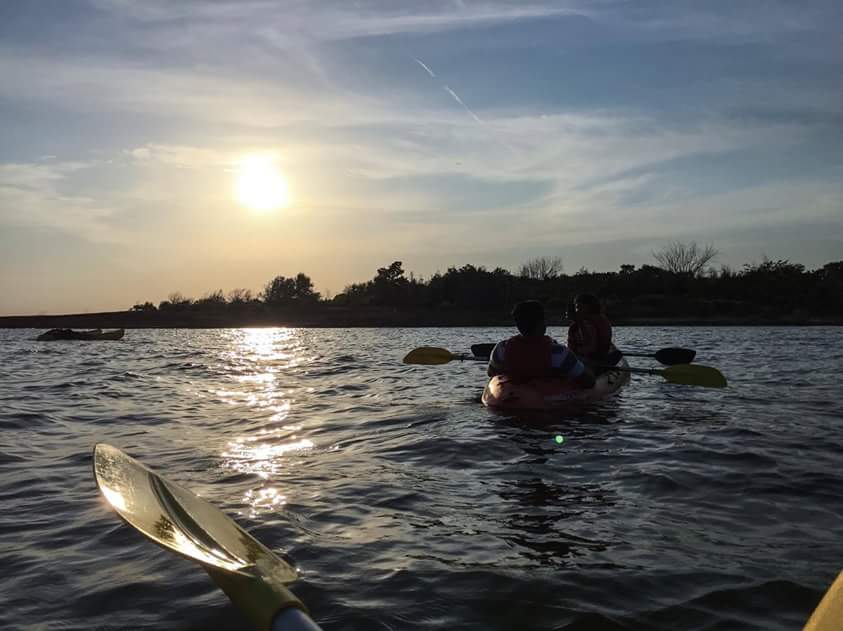 Join us each Friday Night for a nice relaxing Sunset Paddle on Lake Grapevine with Fireworks! The event is located at Rockledge Park from 7pm – 8pm. This event is weather permitting and costs $30 per person. Tours usually have about 12 people in the group and it is fully guided. All Gear Included. We'll paddle out and explore the scenic views before turning back and kayaking the sunset. Fireworks will go off at 9:30pm each Friday night until Labor Day.
---
Event Details:
LOCATION: 
Rockledge Park
3600 Pilot Point
Grapevine, TX 76051
TIME:
7pm – 8pm
(Time does change depending on the sunset time. Call ahead to confirm.)
COST:
$30 per person
RESERVE:
Online booking system or over the phone
---
Book your spot for the Friday Night Sunset Paddle Today!
Call: 214-724-8311